At Huron, we're redefining what a global consulting organization can be. We partner with our clients to tackle their most difficult challenges and create lasting impact. We help them think, plan and act differently to accelerate growth and enable the transformative change they need to own their future, instead of being disrupted by it.
Whether you have years of experience or are just entering the workforce, we invite you to explore our many opportunities. Find out how you can use your talents and develop your skills to make an immediate impact for our clients and in our organization. Learn about how our culture and values provide you with the kind of environment that invites new ideas and challenges the status quo. Come see how we collaborate with each other to innovate and develop the best solutions to solve our client's challenges. And hear about our unwavering commitment to making a difference in partnership with our clients, communities and colleagues.
Are you the kind of person who stands ready to jump in, roll up your sleeves and transform ideas into action? Then discover and create your future at Huron.
Learn More About Our Vision, Mission & Values
CREATE YOUR FUTURE AT HURON
At Huron, we know it's our people that set us apart and we are invested in you. We believe that your career is yours to own and that your journey starts when you walk in the door. Being a part of Huron means you're joining a team of dedicated and passionate individuals who want to make a difference for our clients and to better ourselves, every day.
We provide an encouraging and supportive environment to help you navigate your career. Learning and development at Huron begins on your first day with a robust onboarding program. Once you're here, we have formal and informal mentoring and coaching relationships throughout the organization. The latter of which is there to help offer support and guidance on your goals and professional development as well as provide formal feedback on how you're developing. We also offer a number of going opportunities for learning that help employees develop both professionally and personally.

America's Best Midsized Employers
2016
Forbes

Best Firms to Work For
2017, 2016, 2015, 2014, 2013, 2012, 2011
Consulting magazine

Top Ranked
2017, 2016
Vault's Consulting 50

Best Management Consulting Firms
2017, 2016
Forbes

Corporate Equality Index Perfect Score
2017, 2016, 2015, 2014
Human Rights Campaign

Excellence in Social & Community Investment
2016, 2015, 2014
Consulting magazine
At Huron, we believe that our strong sense of purpose and values-driven culture enable us to fulfill our mission and create new opportunities for growth. Our commitment to our culture and our communities is driven by our people and their desire to make an impact.
Every individual at Huron has the opportunity to get involved to bring about collective change. You can take an active role in making a difference, whether you want to uphold Huron's commitment of maintaining an inclusive workplace or give back to the communities in which we live and work. Learn more about Huron's Diversity & Inclusion efforts and our philanthropic program, Huron Helping Hands, here.
When it comes to benefits and rewards at Huron, you have plenty of choices to meet your individual needs. Our Total Rewards package is designed to support your overall physical, emotional and financial health and well-being throughout your career.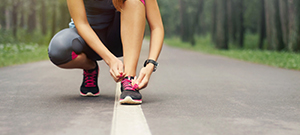 We offer a number of programs to assist you in your journey to healthy living. We offer various medical insurance options, including dental and vision coverage. You'll have access to annual preventive health screenings, Teladoc services, a healthcare concierge and more.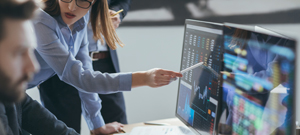 You'll enjoy discounts for services today and find ways to save for your future. We offer a 401(k) plan with a generous employer match, an employee stock purchase plan, a health savings account with an employer contribution, loan and refinancing options through SoFi and more. If you donate to charities, we'll match your contributions. If you are a road warrior, you can earn financial rewards for the time you spend away from home.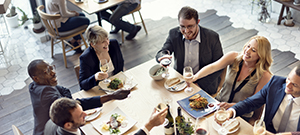 Huron offers flexible, paid time off to encourage you to spend time away from work, relax and pursue outside interests. We also offer partner benefits, paid maternity and parental leave, recharge (sabbatical) leave and alternate work arrangements.